"Generate real estate leads 24/7 even while you sleep"
If you want to get more appraisals, have more listings, become a $1,000,000+ agent, then you need to become a lead generating jedi!
This is what I want for you!
Inside Lead Generation
for Real Estate Agents
This book comes in both digital and physical print formats - available worldwide!
It's a small, 'back pocket' friendly battle hardened guide WITHOUT the fluff and B.S that is condensed and '2020 updated from my $197 "Magnetic Real Estate Marketing Blueprint"; that cannot be bought at any price anywhere in the world!
It teaches the EXACT methods that I use for myself and clients to chew our way to the top of Google, create outstanding sales like 11 homes sold in just 5 hours and a growing list of customers screaming to hear from me virtually every day.
Some of the strategies in this book include:
The secrets of the Omnipresence Method – be seen 'everywhere' for $1/day. Nobody truly understands the power of the tip on Page 7

Discover a 'trade secret' big time bloggers use, that will not only save you time writing articles, but boost you up the Google rankings WITHOUT buying ads. Page 18 has the boom idea even if you stink at writing!

How to attract top quality, industry specific leads on LinkedIn 'like bees to honey' Page 38 has a super easy but super engaging tip I store on my phone.

Mastering YouTube, the world's 2nd largest search engine, even if you hate being in front of a camera. Ideal for blokes who have a head for radio. Page 84 BONUS checklist that'll make you look like a pro in just 30 minutes.

How to piggyback the artificial intelligence (AI) boom for cents in the dollar. Page 103 is a 'Guru buster'

Use an automated direct mail piece that virtually guarantees every recipient will open and makes Readers Digest look like a bunch of amateurs. Page 80 is where digital meets old school on steroids.

A well crafted strategy using Facebook Live that'll leave the other agents dead in the water. Page 55 is where the 10 Top Tips start!

Study the strategy that increased an office's traffic by 417% and immediately shot them to the top of Google – ALL PAID for by property sellers, NOT the agency. Page 107 is just the beginning!

PLUS 10 more COVID-19 friendly, 2020 strategies that will have leads flowing 'like the Hudson River'.
Buy #1 Best Sellers in Real Estate Sales – Amazon AU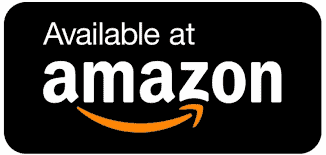 Here's what others have said about my original 2014 25 Real Estate Lead Generating Strategies That Work book
"Great ideas I'm ready to Implement straight away into my business. Looking for a tipping point in my business and believe I have just read what to do!!!!!"
"Greg's book is a must if you are in business not just real estate, it is easy to understand and proven strategies, Just read it and do it and don"t try to reinvent the wheel. Greg i am so pleased you have shared this for every one. Cheers"
"Nice book to read. It picks some great ideas to you mind and give you a fresh start up. Really worthy read"
"Good ideas, that mainly take effort and not money. Well worth reading and taking note of the things that appeal to you"